Working from home is not exactly easy during a global pandemic. How can you give the focus your job demands when kids are home from school clamoring for your attention, or when your spouse is self-isolating with you and insists on blasting the news 24/7?
Here are some steps you can take to make it better:
Keep your morning routine intact. It's important to stick to your routine as closely as you did before because our brains run in patterns and have associations with what we wear and what we do.
Over-communicate your needs and offer help to others. Sit down with family members every day so everyone can discuss what they have going on and how they can best get it done. 
Create visual cues that let kids know when you're busy. Make a fun sign with them that you can hang on the door, so they know when that sign is turned — no interruptions.
Claim your space, use headphones and make alone time. Having a designated work station is essential, especially if you're not the only one telecommuting.
When you turn off the news, make it a true disconnect. It's critical to pay attention to the news right now, but it's also crucial to unplug from it.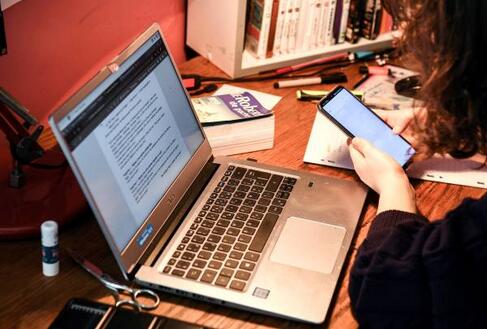 photo credit: Getty Images