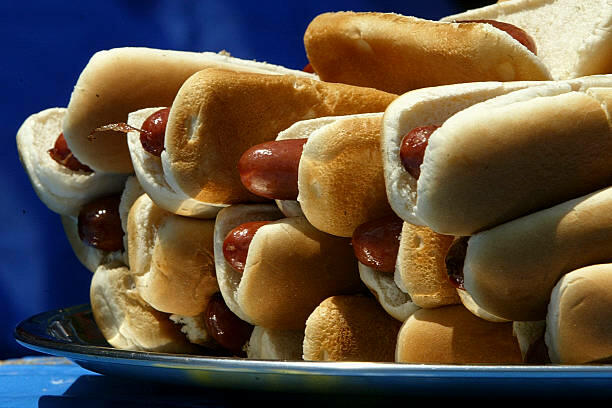 photo credit: Getty Images
The debate continues: is a hot dog a sandwich? I think it is and I'm not alone!
One of the "Top Chef" hosts, Padma Lakshmi, is igniting an age-old debate. She was on "The Tonight Show Starring Jimmy Fallon," and said a hotdog is indeed a sandwich. She admitted it is a poor excuse for a sandwich, but it's technically a sandwich, saying "anything between bread qualifies." That confirms what Oscar Mayer said in 2018, when they declared once and for all that a hot dog is in fact, a sandwich. Others disagree, saying hamburgers and hot dogs are their own separate category, and not sandwiches.